Molina Healthcare of Ohio Diaper Bank
The Molina Hope Diaper Bank collects and provides free diapers to families in need to improve the well-being of babies, families, and communities in partnership with local social service agencies and medical providers.
On average Medicaid covers 52% of births in Ohio, yet no State or Federal government program provides diapers for families in need. Currently throughout the U.S., 1 in 3 families report suffering from diaper need. Most child care centers require a day's supply of disposable diapers. Without diapers, babies cannot participate in early childhood education programs. Without childcare, parents cannot go to work. Diapers can cost $70-$80 per month and babies need 6-10 diapers per day.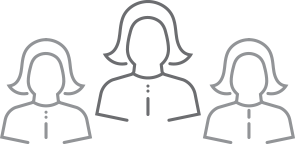 1 in 3
moms in the U.S. report suffering from need of diapers
---
---
$80/month
How much it cost to provide a months worth of diapers for a child.


5.3 million
children under the age of 3 live in poor or low-income households
---
---
Register to receive diapers
Fill out the form below to pre-register to receive your diaper donation
Our Partners
A very special thank you to all of our partners that helped contribute to this amazing cause
Have Questions?
If you have questions or would like to discuss any partnerships, please contact us at: